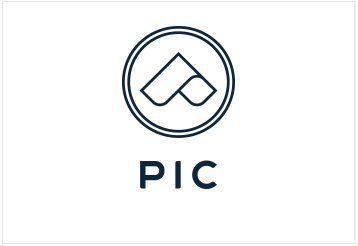 2019 Award Recipients
May 15, 2019 3:48 pm
Congratulations to the 2019 AMTA Award Winners!
Five industry leaders were recognized for their ongoing achievements in commercial transportation, during the recent AMTA Leadership Conference and AGM. Three of those five individuals are PIC Member Carriers and we wish to congratulate them on their achievement. Your commitment to excellence is outstanding.
Driver of the Year: Mr. Mel Carlson, Withers LP (PIC Member January 2011 to present)
Withers contributes their success in large part due to hard working employees like Mel. Also selected as the September 2018 Driver of the Month, Mel has been employed with Withers for over 20 years and the company recognizes his commitment to maintaining safe and fully operational equipment, and having the lowest maintenance costs of all Withers drivers. Mel and his attitude for excellence is a leading contributor to Withers PIC membership. Congratulations Mel on this well deserved industry recognition.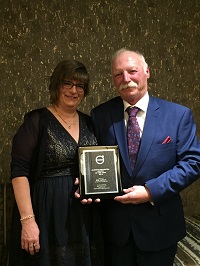 Historical Award: Mr. Robert (Bob) Hill, Hill Bros. Expressway (PIC Member March 2012 to Present)
Bob has worked extensively to promote positive change for the industry. As a second generation owner and heavy duty mechanic, Bob takes great pride in running Hill Bros. Expressways and says 'if you put proper training ahead of profit and start them off on the right, we will all be successful.' Bob has spent 16 years on the AMTA Board of Directors and is a proud member of PIC. Congratulations Bob on this well earned and deserved award.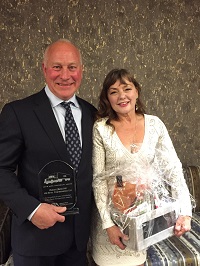 Service to the Industry: Mr. Doug Paisley, Lethbridge Truck Terminals (PIC Member July 2013 to Present)
Doug is also a second generation owner at LTT and a proud member of PIC. Doug just completed his term as Chairman of the AMTA Board of Directors and his year in that role was one of the busiest in the Associations' recent history. This included but is not limited to onboarding a new President, the introduction of MELT, launching many new training courses and a professional designation program as well as the opening of a new world class training facility (complete with 20,000 square feet of LEED Silver Targeted building and five acre training track). Congratulations Doug and thank you for all of your hard work and dedication.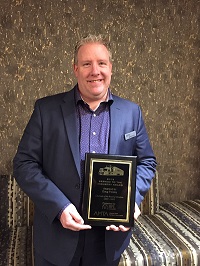 We would like to also congratulate Mr. Murray Weisgerber of NCSG Crane and Heavy Haul for winning Safety Person of the Year and to Mr. Dave Ambrock with Trailcon Leasing for winning the Associate Trades Award for 2019.