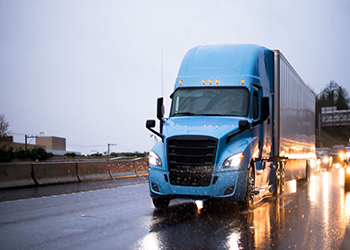 Night driving
September 27, 2019 2:15 pm
Shorter days result in darker drives
As a lot of Alberta braces for snow this weekend, it's further proof that the shorter days of the fall and winter season are upon us – and with this comes increased need for nighttime driving vigilance.
Some tips for keeping yourself and others safe while night driving include:
Dim your dash lights
Wear anti-reflective glasses
Keep your windshield clean
In areas where you note a decrease in light and visibility, adjust your speed accordingly
Even with high beams on, visibility is limited to 500 feet. Ensure your beams are aimed correctly and that they are clean.
As we age, we have a decrease in our ability to see well in low light conditions. Coupled with degenerative eye diseases, this can be dangerous. Have you had your annual eye exam?
Here are some further safe driving tips from DriveSafely.