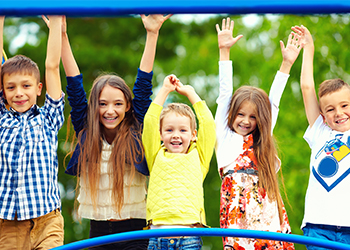 Stay Safe: School's (almost) out for summer
June 25, 2018 2:43 pm
As another school year comes to an end, we will be seeing these kids outside enjoying their break, in spray parks, skate parks, playgrounds and sporting fields. It is important to know where the playground zones are and times they're in effect.
It is vitally important to be cognizant of this when driving through urban areas. Children can be excited, distracted or unsure of proper safety procedures resulting in poor decision making and a heightened risk of an incident involving a motor vehicle.
Parents need to ensure their children understand traffic safety and as drivers, we need to ensure our focus is always on the road and the ever-changing conditions. Remember to look for and understand the below as well.
• Dress kids in bright or reflective colors (especially when overcast or in the evening).
• Always cross the street at a marked crosswalk.
Crosswalk safety:
1. Stop at the curb or edge of the street
2. Wait for the walk signal
3. Look both ways before leaving the curb (left, right, left, behind and in front)
4. Look both ways continuously while crossing the street
5. Make eye contact with all drivers
6. Don't run. Walk across the street
7. Never walk behind a vehicle
• Never assume a driver will see you, make sure vehicles are stopped before stepping onto the street.