We're a collaborative network of industry vanguards, working together to further roadway safety pride across Alberta.
With 49 active members, we proudly administer the highest rank of transport safety leadership in the province.
For more than 25 years, the PIC program has empowered companies and their fleets to embrace greater proficiency. Our members receive the tools, information and support required to grow dedicated safety cultures, while gaining many competitive advantages for their businesses.
We create and reach proactive safety benchmarks that advance the transportation industry. But, we also rise to protect our drivers and communities. Because, millions of us cross paths on these painted lines, and we all rely on each other to bring the right mindset every mile.
Pride in Proficiency
We champion roadway safety excellence to inspire and protect Albertans.
Our partners are vital to our impact on our province's roadways.
We work closely with government, regulators and industry to deliver our safety programs and benefits.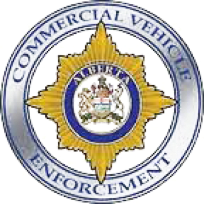 Rise in Rank
Help us safeguard Alberta's roadways—for our drivers, communities and the entire province.